Breathe As You Might
CD Altered Records 1997
Back to Discography
Below songs 3,4,5,8 & 10 are linked to RealAudio clips of the songs.
Song Listing:
1. :45
2. Waterlogged 3:42
3. Dellamorte 3:07
4. Spatial Consequences
5. Spindlewick 3:21
6. Intrinsic 3:20
7. R 2:13
8. Deadlands 8:06
9. Leyner Notes 6:29
10. Parched Mind 2:44
11. Shauna Doll 2:44
12. Man Lies 1:34
13. The Slow Shock of Recognition 9:42
14. Cities In Linger 6:56
Other Info:
All songs wriiten by Pineal Ventana © 1997 Teratoma
All tracks except 1,7 and 13 recorded and mixed at KALA Studio, Atlanta, April '97
Produced by Pineal Ventana and Rob Mallard with valuable assistance from Shachar Oren
Engineered and mixed by Edd Miller
Improvisational tracks 1,7 and 13 recorded in our practice space by Doug Hughes
Mixed at Solar Wind studio by Hughes and M.Foy
Intro to track 11 recorded and mixed on 4-track by Foy
Mastered at Masterhouse by Rodney Mills
A&R: Shachar Oren
THE BAND:
Clara Clamp-vocals
Jason LaFarge-guitar, percussion and violin (trk 8), insta piano (trk 7)
Mitchell Foy-percussion, vocals, turbilator
John Whitaker-bass,bass effects
Kim Chee-guitar,percussion,bowed guitar (trk 8)
Shane Pringle-sax,guitar,percussion (trk 8),thumb piano (trk 7)
Guests:
Chris Swartz-synthesizers (trk 13)
Ryan Taylor-bass (trk 13)
Rob Mallard-baritone sax (trk 14)
Reviews:
Click Here for all of them!
Pictures from the CD: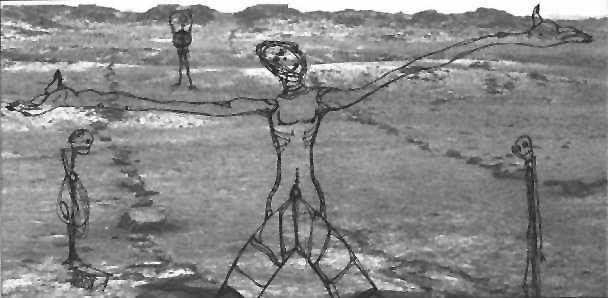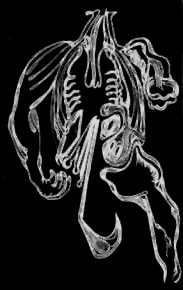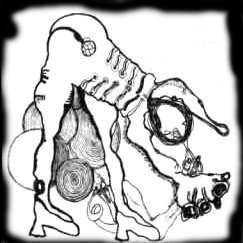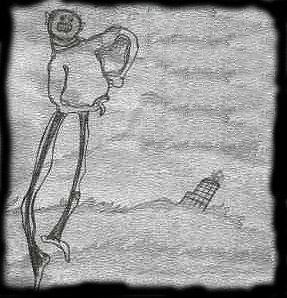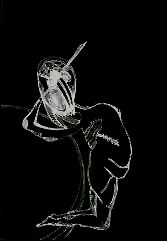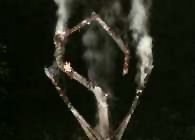 Layout: Michael Weil
Band Photo: Laine Harris
Front and back cover: Jeff Weese
Drawings: Clara Clamp; except page 5 by Mitchell Foy
Live photo from video taken May 1996
---
Site design by James Carr 1997. All other material is fully copyrighted.